A Gift of Electrical Service Helps Aging in Place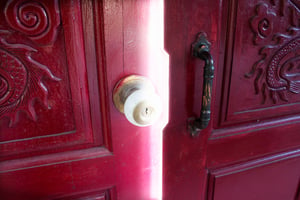 With the year coming to a close, you may be working on your holiday shopping list. If you are looking for a practical gift for that hard-to-shop-for person, consider giving the gift of electrical service this year. Many homeowners, including those who may be aging in place, need to have repairs done around their homes. You can help someone you love with future maintenance and service. Here are a few ideas for giving electrical service as a Christmas gift.
Lighting Design and Retrofitting
Saving money with lighting design is a high priority for many homeowners. The proper lighting is critical for home security and safety indoors and outdoors. If you know someone who is thinking about renovating their kitchen or bathroom, you can give them lighting services for cabinet lighting or recessed lighting for their ceilings. At Wilcox Electric, we also provide landscape lighting and exterior home security lighting.
Smart Home Services
With so many people spending more time at home, a gift that can make their lives easier is sure to make them smile. Smart home services help homeowners control many of their home's features directly through an app on their smartphone or with voice activation. These home features include things like lighting, temperature control, electronics, appliances, and door locks. Some smart home devices communicate through a wired network that needs professional installation. The gift of electrical services can help your loved one live more comfortably without having to worry about how to set up these devices themselves.
Electrical Safety Assessment
Electrical hazards can exist in your home without you realizing it until it is too late. Many older homes may have outdated electrical systems that can create severe problems over time. Keep your loved ones safe by giving them an electrical safety assessment as a gift this Christmas. An electrician will inspect your loved one's electrical service panel and wiring with an electrical safety assessment. Outlet and breaker tests will ensure they are functioning correctly. An electrician can also inspect smoke detectors and make recommendations to ensure compliance with local electrical codes.
Ceiling and Exhaust Fans
During the winter, proper air circulation is vital for maintaining good health. Ceiling and exhaust fans can help provide the added air circulation and ventilation that a home needs. A person can choose among many styles and optional features, with manual, remote, and voice control choices. Installing these fans can be frustrating, even for those experienced in doing it themselves. You can give an electrical service installation to help make these upgrades a breeze.
How to Give Electrical Service as a Gift
Rather than buying a trinket at the store that your loved one may never use, consider giving them something practical instead. When you give electrical services as a gift, you also provide your loved one peace of mind about future repairs. At Wilcox Electric, you can set up a payment on someone's behalf toward future service as a gift. Contact us today for more information.