Pandemic Living Continues in 2021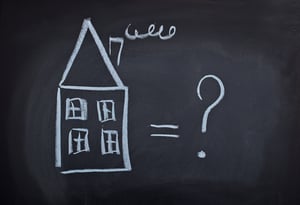 The COVID-19 pandemic caused many people to stay home in 2020. It looks as though home will continue to be "life central" well into 2021, too. Why not consider some additional ways to make home a bit more life-friendly with everyone spending more time indoors? Here are a few suggestions to help create a safer and more comfortable environment while staying home this year.

A Space for Each Member of the Household
Even families that love to do things together can get weary of never being apart. People of all ages need a little space to call their own. If your home doesn't have separate bedrooms or bonus rooms to serve as private retreats, you can still get creative with the space you have. You might rearrange a living area to create a nook behind a couch or large chair for a child to make a "nest" all their own. Provide a small lamp, a space for some books and special belongings, and let the child make a sign to name the corner as their own.
Older kids and adults can also benefit from a dedicated section of a room or re-purposing a walk-in closet as their own, even if just for the pandemic's duration. Ensure that there is at least one electrical outlet in the space and a good light source that can be brightened or dimmed as needed. If music or other audio is key to making the space inviting, invest in some noise-canceling headphones to minimize interference with other people's activities.
Upgrade Your Lighting
The right lighting provides a sense of safety and comfort while you spend more time in your home. Replace old bulbs with energy-efficient LED bulbs to save money on your utility bills. Consider motion lighting outdoors to add more security against burglars and to help keep walkways safe after dark. Home smart technology can allow you to control your lights to make it look like someone is home if you go away for an extended time.
Make your home's interior brighter and more comfortable by layering different lighting scenes in each room. Use a decorative ceiling fixture as the primary lighting source and then add ambient lighting to illuminate dark corners, highlight artwork, and create inviting reading nooks. Place task lighting near workspaces for safety and convenience.
Connect a Surge Protector to Your Electrical Panel
Many families are working and doing virtual schooling from home more than ever before. Increased use of all electronic devices can put a strain on your electrical system. Severe weather can also cause electrical surges and other disruptions damaging to your home and property. Have a licensed electrician install and connect a whole home surge protector to your electrical panel box. Doing so can help prevent sensitive equipment from experiencing severe damage.
If any devices do get damaged while plugged into an outlet, you may be able to recover the cost up to a certain amount with your homeowner's insurance. Make sure to give your insurance company a list of any expensive items connected to your electrical system. Unplug small appliances and devices when not in use to help reduce the strain on your electrical service panel.
Do a Home Electrical Safety Inspection
As your home continues to be life central in 2021, you may want to make sure your family is safe from the risk of electrical fires. You should have smoke detectors and carbon monoxide alarms installed throughout your house. Many homeowners connect these monitoring devices to smart home technology that will alert you of danger to your property no matter your location. Create a routine to test the smoke and carbon dioxide detectors once a month to ensure that they are working correctly. And finally, change the batteries once a year or ask us about 10-year batteries.
Professional Electrical Service Solutions for Your Home
Until the pandemic is over, your home will continue to be the center of family life. At Wilcox Electric, we offer a wide range of electrical services for your home to make it more comfortable, convenient, and safer for you and every member of your household. Contact us today for a complimentary consultation.