Have You Seen the New Electric Vehicles on Offer for 2022?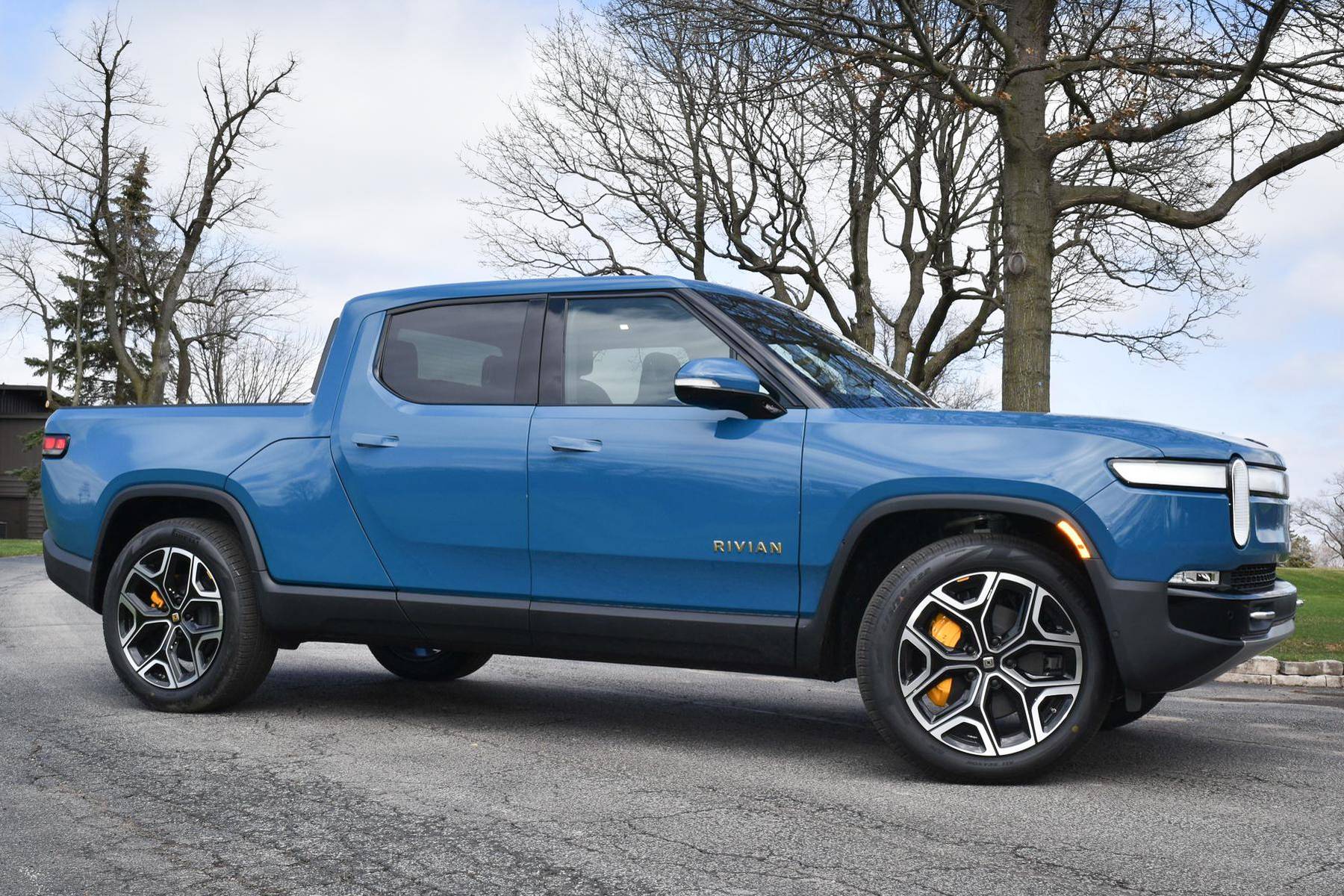 Electric vehicles — EVs — are here to stay. How do we know? There have been more and more manufacturers than ever offering new models. And this year marks the first year that a fully electric pick-up truck hit the market. That's the Rivian R1T, featured in the picture.

Have you seen the new electric vehicles (EV) on offer for 2022? More and more manufacturers are coming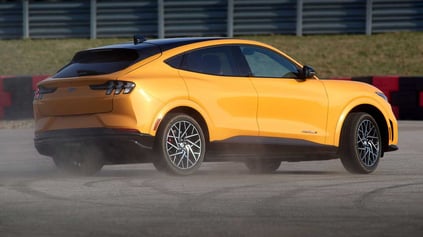 out with new models. They range from the Tesla 3 sedan to the Ford Mustang Mach E with all wheel drive, pictured at right. They also include the first fully electric pickup truck to hit the market, the Rivian R1T.
We at Wilcox Electric have been keeping a keen eye on the introduction of new EVs because one of our specialties is home and business EV charger installations. Another specialty is SMART home technology — we were were one of the early adopters and continue to be one of the region's leading companies in SMART home technology installation.
A Charging Station at Home
As electric cars become more common in and around the Washington D.C. area, one of the challenges is that of finding a convenient charging facility, especially if you're not close to home. The good news is that there are now apps such as PlugShare that can help when you're away from home.
At home, a qualified electrician can install an EV charging station. A heated garage or carport makes an ideal location, but charging stations can be successfully installed in unheated structures, as well as out in the open, on posts near dedicated parking spaces, or attached to the sides of buildings. What is good to know, is that there are alternatives that work safely and efficiently in a variety of situations.
Once you have an idea about a good location for your EV charger, the next thing to consider is which of two "levels" is a better choice for you. Either level will provide the charge needed to keep your electric vehicle running smoothly and reliably. But if you drive a full EV or even a plug-in electric hybrid vehicle (PHEV) with a more substantial battery pack, you're going to want to upgrade your home charging situation.
Level I Charging Stations
This option offers some simplicity and may be more affordable up-front, but may "cost" you more in time and efficiency, as it will require you to leave your car plugged in for longer periods of time, in order to charge for the distance you need to go.
Level I charges at a rate of around 4-5 miles per hour of charge and draws about 15 amps of electricity. Many EV owners find that an overnight charge at home is both convenient and sufficient for the next day's driving needs.
A Level I charger requires a standard 120-volt AC wall outlet, but it should be on a dedicated circuit. If you don't have an attached garage, or have one without an outlet, we can do what is necessary to complete an installation in a detached garage, carport, or driveway.
Level II Charging Stations
A Level II charger will, in most cases, charge quite a bit faster than a Level I charger, at a rate of up to 60 miles of range per hour and draw around 30-40 amps of electricity. Not only are they more time-saving than Level I chargers, an installed Level II at-home charging station will very likely add to your home's resale value.
Level II requires a 240-volt charging station (like a major appliance) on a dedicated circuit. That means you need to run that power from your charging station to your breaker panel. If your existing electrical system is near capacity, a heavy-up would be required.
At Wilcox Electric, we can provide cost-effective solutions for at-home vehicle charging situations (also called EVSE – Electric Vehicle Service Equipment). We handle the design, permitting, installation, and service for Level I and Level II electric vehicle chargers.
Does an Electric Vehicle Make Sense for You?
That is a question that only you can answer. EVs provide an environmentally-friendly alternative to gasoline-powered cars and trucks. Like the 2022 Chevrolet Bolt EV Hatchback, pictured at left, they have become a lot more affordable as demand and production has increased. With the additional convenience of at-home charging stations, many home and auto owners are now making the switch.
---
At Wilcox Electric, we are leaders at installing electric charging stations in homes as well as businesses. Contact us today if you'd like to learn how we can make your transition to an EV easier and smoother.