We're Getting Lots of Calls for Electric Vehicle Charging Station Installations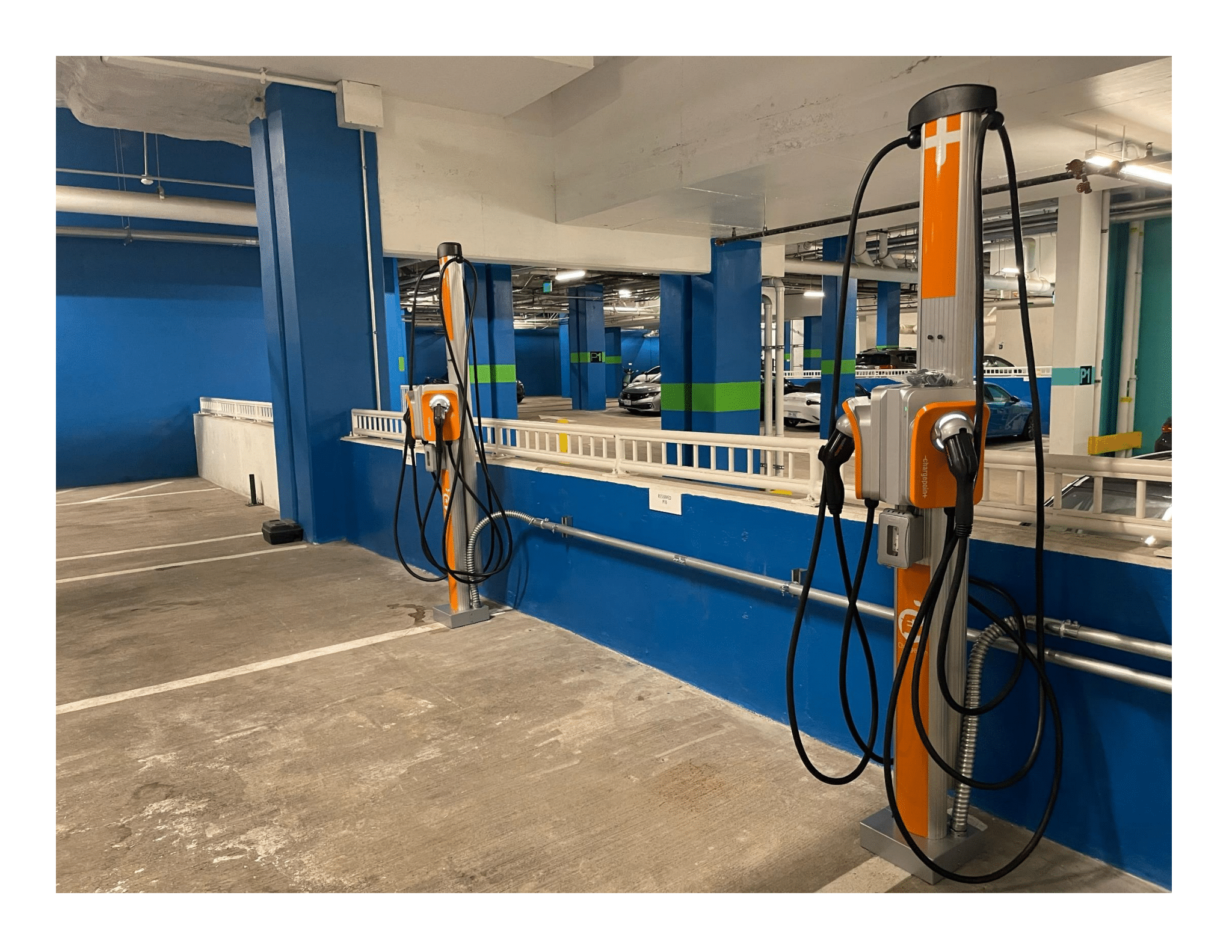 We've been getting a lot of calls lately to install electric vehicle charging stations in homes, apartment buildings, and businesses. Pictured are two electric vehicle charging stations we installed recently in a parking garage in Southwest DC in cooperation with Effortless Electric.
So, why have we been getting so many calls to install charging stations recently? Electric vehicles have been on the cusp of widespread adoption for the past decade. But what's new is that in 2021, nearly every major car manufacturer either started or expanded its offerings of electric vehicles. This includes Ford, Volkswagen, and General Motors, in addition to the already well-known offerings by Tesla.
We at Wilcox Electric have lots of experience installing charging stations for all those makes, and have made installing charging stations a specialty. Charging stations make great amenities for apartment buildings and businesses, and are frequently eligible for special incentives or credits. For homes, EV charging stations will usually be located in a garage or a carport, but many area residents don't have access to a garage. For this reason, we specialize in creative installations to meet specific needs.
We will figure out your design, permitting, installation, and service for vehicle chargers of Level I and Level II needs, and we will do it cost-effectively. New electric vehicle owners frequently report how pleased they are with their purchases. So, contact us for an estimate if you're thinking about a new electric vehicle and want to know more about a charger for your home, apartment building, or business.
---
Wilcox Electric are leaders in installation of SMART home equipment and electric vehicle chargers. Contact us today for help from professionals experienced in the latest technologies who will do the job right the first time.