Why We Spring Forward Every Year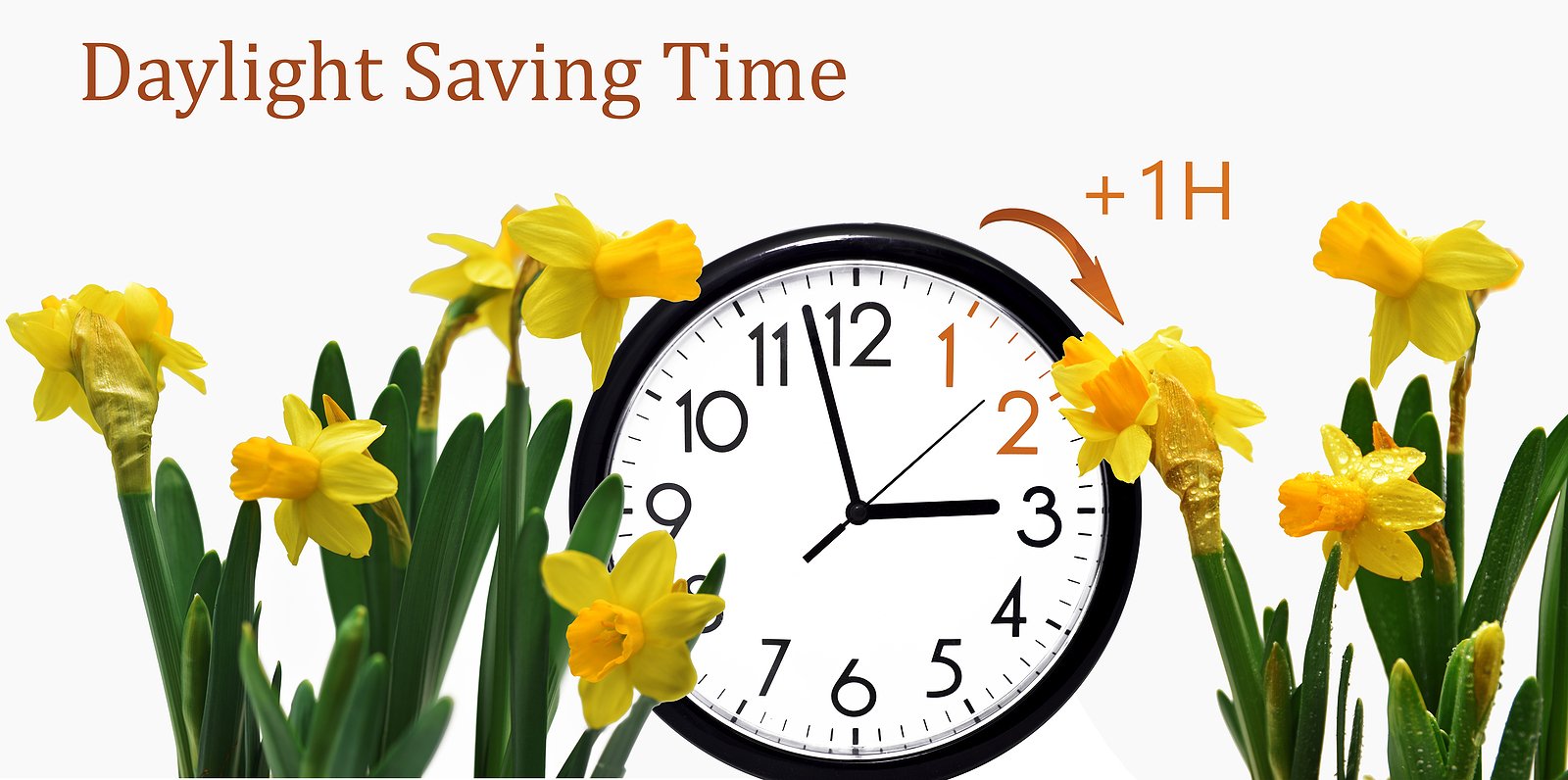 As the snow melts, the temperature climbs and the daylight lasts longer every day, it's once again time to "spring" the clocks forward an hour! This annual event brings more daylight to the back half of the day, allowing people more opportunities to complete those "to-do" lists.
Why Do We Spring Forward Every Year?
The USA has been following this tradition for roughly 100 years. Folks attribute the concept to Benjamin Franklin.
A quick history check of Daylight Saving Time (DST) shows several other time change considerations. George Hudson proposed the idea in 1895 to create more daylight for his work in entomology. Hudson wanted to tack on two hours of daylight for his bug work.
Next was William Willett, in 1902, who brought the idea to England's Parliament. Winston Churchill supported the idea. Still, the government disagreed with Willett's thinking that the country was wasting daylight.
A couple of years into World War I, Germany put the idea to work, and the world followed. On March 9, 1918, the U.S. took it a step further by adopting daylight saving time and time zones for the country, and the practice continues today, along with the "Fall Back" in autumn to turn the clock back an hour.
What's on Your List of DST To-Dos?
Many people make it a habit on the first day of DST to replace their smoke detectors' batteries. This habit began in 2012 when the Energizer Bunny™ hopped over to join the International Association of Fire Chiefs in declaring the time change anniversaries as reminders to check the batteries in our smoke detectors. It's a good plan. Add it to your to-dos and trust the smoke detector battery is working and won't start chirping before it's time to "fall back" later in the year.
If even twice a year is more often than you'd like to have to think about your smoke detector, you'll be glad to know that there are more and even safer choices available today.
While You Are At It…
The following are not "electrical," but we at Wilcox Electric are homeowners, too. Here are some additional time-change hacks to help you out around the house:
It's a great time to flip your mattresses to extend the comfort and the life of your bed. Flip it top to bottom and left to right.
Once that's finished, head to the furnace and anything else with a filter (the stove hood.) Change out your filters to get the most out of your furnace and other filter-laden things. You'll save energy and probably money.
Clear your dryer vents of lint. Chances are, there's a lot of it in there. Lint is a fire danger. Clear the vents when you change the filters, replace the batteries, and flip your mattress around.
Finally, don't forget to change your clocks!
Ready for spring? Wilcox Electric is looking forward with you. Get in touch today, for help with those electrical updates you've been putting off.