How a Convenient Outdoor Outlet Can Make Your Entire Summer More Fun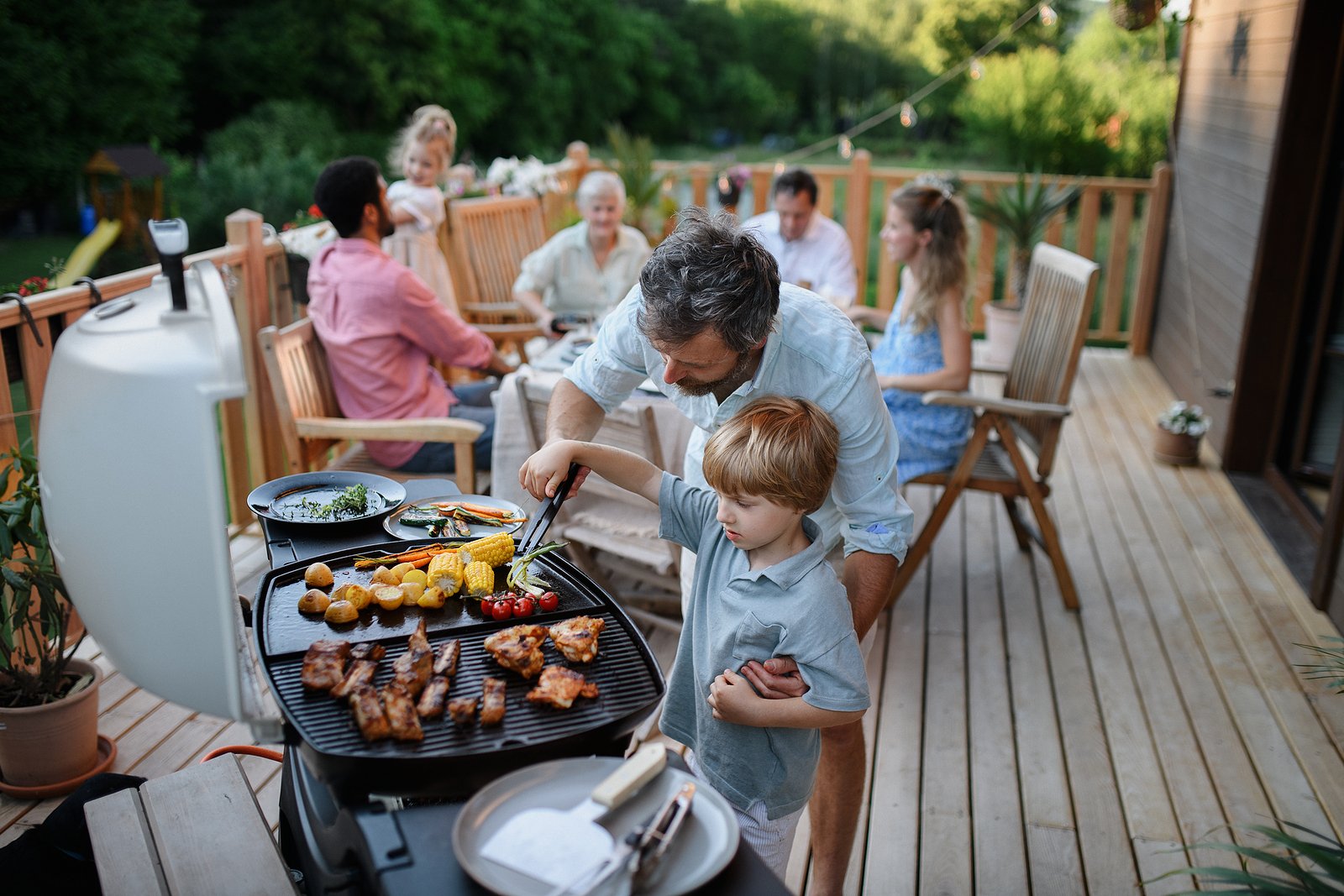 As the weather gets warmer and the days get longer, we start spending more time outdoors. Whether you're grilling out on the patio, entertaining guests in the backyard or just enjoying a cup of coffee on the porch, having an outdoor outlet can make your life a lot easier. In fact, there's a bunch of ways in which a convenient outdoor outlet can make your entire summer more fun.
Adding an outdoor outlet is a wonderful way to improve your outdoor living and working space. It's a relatively inexpensive project that can make a big difference in the ways you and your family can enjoy your time outdoors all summer long.
There are many different ways to use an outdoor outlet. For example, you can use it to:
Power your grill or smoker
Plug in a fan or heater
Charge your phone or other devices
Run decorative lights
Connect a projector for a movie night
Use a power tool
If you're thinking about adding an outdoor outlet to your home, there are a few things you need to keep in mind. First, you'll need to decide where you want to put it, and make sure that it's a safe location near where you're planning to use the outlet most often. You'll also need to make sure the outlet is weatherproof. There are several different kinds of outdoor outlets available, so do a little research and find the one that suits your family's needs.
Once you've chosen the right outdoor outlet, you'll need to install it. This is a relatively easy task that many experienced DIYers feel they can do by following some simple instructions. However, if you've not installed an outdoor outlet before, or you're not comfortable working with electricity outdoors, it can be wise to hire a professional, qualified electrician, to ensure your safety and that of your family.
Here are some tips for installing an outdoor outlet:
Make sure the outlets are GFCI protected. This will help to prevent electrical shocks in the event of a power surge.
Make sure the outlet is at least six feet off the ground. This will help to prevent accidental electrocution.
Use a weatherproof outlet box. This will protect the outdoor outlet from the elements.
Use outdoor-rated extension cords. These cords are made to withstand the elements, so you can be sure they won't be damaged by rain or sunlight.
Seal the outlet with caulk or weather-stripping. This will help to prevent water from getting inside the outlet.
Be sure to label all outdoor outlets. This will help you to keep track of which outlet is connected to what device.
Consider installing a surge protector. This will help to protect your devices from power surges.
Test the outdoor outlet after installation to make sure it's working properly.
With a little planning and effort, you can easily add an outdoor outlet to your home. This is a terrific way to make your outdoor space more enjoyable and functional. Here's a few great ways you can use an outdoor outlet this summer:
Cooking: If you love grilling, an outdoor outlet is a must-have. You can use it to power your grill, smoker or other appliances (such as a blender for some frozen concoctions!)
Entertainment: An outdoor outlet is very helpful when entertaining family or guests. You can use it to power lights, speakers, musical instruments, a movie projector, and other devices.
Comfort: You can use your outdoor outlet to power a fan, heater, or other devices that will make your porch or patio more temperate and comfortable.
Power Up: When doing work around the garden or backyard, you won't need to run an extension cord from the house once you have an outdoor outlet.
Create an Atmosphere: Dress up your outdoor environment with pretty lights and decorations for your deck, porch, or patio.
If you're considering adding an outdoor outlet to your home, contact Wilcox Electric today. We'll be more than happy to assist you with choosing the right outdoor outlet, and installing it for you safely and efficiently.