Surge Protectors: More Important Than Ever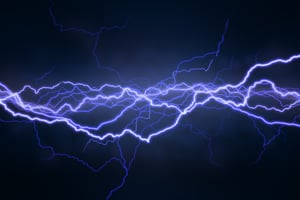 How important are your electrical devices? In this new era of increased working and learning from home, the entire family is likely using expensive - and essential - electronic devices like computers, tablets, laptops, printers, projectors, and large-screen TVs. Wilcox Electric, your Washington, DC area electrical professionals, recommends that you protect your home and devices with a surge protector.
What Does a Surge Protector Do?
Surge protectors absorb sudden, unexpected surges of electricity - such as those that may occur during an electrical storm - and channel them away through a ground connection before the surge can reach and devastate your home's electrical system.
Types of Surge Protectors
There are two types of surge protectors that homeowners can choose, depending on their preferences. Wilcox Electric can recommend models and uses for both kinds when you call or speak with one of our licensed electricians.
Outlet or Strip Surge Protectors
These are very common in homes and businesses. Outlet or strip surge protectors plug into a wall outlet inside your home and protect only the devices plugged into it. It is important not to confuse power strips that simply allow you to plug additional items into an outlet, with actual surge protectors.
Whole-Home Surge Protectors
This kind of surge protector protects your entire home electrical system, including all your devices and appliances.
Protect Your Electronic Devices
Of course, the most important reason to use a surge protector is to protect your electronic devices. We are truly an electronic generation, dependent on a whole host of tools and appliances to keep us connected, entertained, educated, earning a living, and more. Anything that plugs into an electrical outlet, even for occasional charging, can become damaged if an unexpected surge of electricity runs through it.
A surge protector absorbs sudden increases in power, instead of allowing them to reach your plugged-in electronic items. Some power surges are significant enough to leave a surge protector damaged. Think of it as "taking one for the team." Replacing one or more plug-in surge protectors is far less costly than replacing all your devices and appliances.
An alternative to using many outlets in your home for individual surge protectors would be to consider a whole-house solution.
Protect Your Electrical System
A whole-home surge protector can protect your entire home's electrical system, as well as your devices, against sudden power surges. Unexpected power surges can cause severe damage to your fuses or circuits, possibly even causing a fire. When lightning strikes a part of the electrical grid in your area, it results in power outages. Sudden restarts following an outage can cause severe and expensive damage to your home's electrical system.
A whole-home surge protector is not a simple installation for the homeowner. Licensed electricians are trained and equipped to do this work. Wilcox Electric can install a whole-home surge protection system at your residence anywhere in the Washington, DC metro or surrounding areas. Call us today at 202-546-1010 or 301-583-8888 for more information about protecting your home and valuable devices.