How Can Smart Technology Support Aging in Place?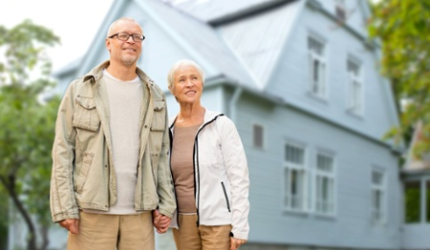 It's no secret that people are living longer today than in previous times. Average life spans reach the mid-80's and many people are living well into their 90s. A common wish of this aging population is to remain in their homes, or to "age in place." Smart technology is increasingly becoming a way to make this happen.
What does it mean to "age in place?"
Aging in place is when seniors stay in the residence of their choice, often the home they've been in for years, or a down-sized living situation. Their home is typically remodeled, and special features added to give owners independence for as long as possible or make it easier to assist seniors with their daily routines. Aging in place also means bringing in the necessary services and support needed.
What are the needs of a senior population?
Older people face a variety of needs and issues. Some of the most common are transportation, medication, nutrition, personal care, and mobility. Each situation has its own nuances. For example, a senior dealing with memory loss may need reminders for medication. Those who have lost eyesight may need support for dialing the phone or cooking a meal.
Which devices and routines can add safety and security to a home?
Several devices can enhance the aging in place process. Not only is it peace of mind for seniors, but their family members and caregivers as well. Here are some examples of ways to use a smart home to age in place:
Set up a device like Alexa or Google Home to give medication reminders. Pair it with a smart pill dispenser and provide access to caregivers, so they are alerted if a round of medication is missed.
Use a smart hub, like Samsung SmartThings, to set up routines. A night routine can turn any security features on, turn off lights, lock the door, and turn on lights that make getting up in the middle of the night safer.
Install smart cameras to monitor periods when caregivers can't be there. This is highly beneficial in situations that involve dementia or Alzheimer's.
Both Alexa and Google Home allow people to make phone calls; call for transportation, help, or to order food.
A smart smoke alarm can alert the right people quickly.
There are new smart appliances that can be connected to your smart hub. Anyone monitoring the hub can make sure the oven is off when it's supposed to be off.
Samsung SmartThings has an available home monitoring system and leak detector; both great ways to keep an eye on what's happening in the home.
Those with mobility issues will enjoy smart home features that control entertainment. Play audiobooks or music, or change channels on your smart TV.
Smart home thermostats, like Nest, can maintain the temperature and automate a daily routine. You can also check and reprogram the home's temperature off-site. This is helpful with unexpected fluctuations in temperature.
Stay more secure with a smart doorbell that allows you to see and hear who is at the door.
More people are discovering ways to use smart technology to age in place. A quick Google search will give you endless ideas, from using a product like Alexa to guide seniors through making a healthy meal to determining what devices best support aging in place.
It also helps to speak with local smart home installation professionals. With an expert on board, you can ensure your smart technology works together, and that everything is wired correctly and functions.