How Heavy-Ups Can Make Life Easier for Everyone in Your Household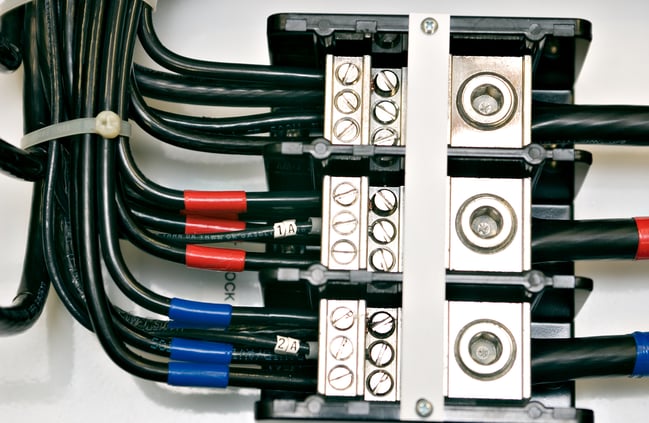 Over the years, we've written about how heavy-ups can impact your home's electrical system, and why it may be necessary to add a dedicated circuit for a new appliance, home addition, or a backyard hot tub. There are many reasons for heavy-ups, and here we'll share some benefits that result from an electrical system upgrade, and how heavy-ups can make life easier for everyone in your household.
Dedicated Circuit Panels Make Life Easier
It's been said that the kitchen is the heart of the home. Putting in a heavy-up for your kitchen can make meal preparation more enjoyable, enabling the use of multiple appliances all at once. Whether there's just one cook or several helping at the same time, cooking will be more streamlined than ever before.
Heavy-ups for the Gamers
If you've got video game lovers in your house, you know that the bigger the system and faster the speed, the more electricity is required to operate the gaming systems. With a dedicated circuit panel, the gamers can play for hours on end, and you won't have to worry about how many accessories are plugged in or how long they play.
Dedicated Servers = Dedicated Circuits
Do you have a techno-wizard living in your house? Many families do, and some "go big" with all their equipment and accessories. If they are programming, coding, or app building - and especially if they are using dedicated servers - then a dedicated circuit is a must-have to ensure that all the necessary power is always available. This helps prevent the equipment from being destroyed through a power surge.
Keep Your Home Office Up and Running
Many of us have adapted to working from home over the past few years - it's important to do a heavy-up if you're spending several hours a day in your home office. This is one place you need to be sure everything is working properly. Installing a dedicated circuit protects your equipment from power surges or short circuits.
Use a Dedicated Circuit for your Backyard Hot Tub
If you have a hot tub, whether indoors or out, it uses considerable electrical power. Everyone understands that electrical and water components must stay separate for safety; installing a dedicated circuit is another good way to ensure your enjoyment. A heavy-up can be a crucial part of your hot tub safety and helps keep your entire household protected.
New Appliances Require a New Circuit
Anytime you bring in a new appliance, consider adding a separate circuit. Many times, a dedicated circuit is required by law. Some examples of appliances that require a dedicated circuit are stoves, refrigerators, washers, dryers, water heaters, dishwashers, and air conditioners. Safety codes state that if an appliance is considered essential, it must be on its own circuit, and local codes may vary. Always check the specs of your appliances to determine the electrical pull, and then have a look at your panel to see if there is an appropriate circuit available for each appliance or whether one needs to be added. Knowing the capacity of your electrical panel and having the proper number of dedicated circuits will ensure the maximum functionality of all your appliances.
The Benefits of Knowing Your System's Capacity
Hiring a professional electrician to perform an Electrical Panel Maintenance & Assessment is the best way to know your current electrical system's capacity and whether any adjustments or additions need to be made. The primary benefit of having the assessment done is finding out whether your electrical panel is safe and up to code, and if it is not, learning what must be done to bring it up to the proper standards. Another way that you'll benefit from requesting an electrical assessment involves the new and forthcoming tax incentives for improving a household's energy efficiency. The Inflation Reduction Act provides federal tax credits for several significant household expenditures to make your home more efficient - and will save you money! Having an assessment done this spring will ensure that your electrical panel is "healthy" and ready to handle the newest energy-efficiency appliances (even higher than Energy Star) that, if you choose to purchase, will enable you to be eligible for these new tax credits.
---
Wilcox Electric is your Washington, D.C., area electrician. Contact us if you'd like an estimate for a heavy-up or to book an appointment for a Panel Maintenance & Assessment. Whatever your electrical needs, when you hire Wilcox Electric, you can trust that licensed, experienced professionals are working in your home. We've been in business for more than 30 years, consistently serving our customers with quality electrical work.
---