Extend Electrical Safety This Season When Using Extension Cords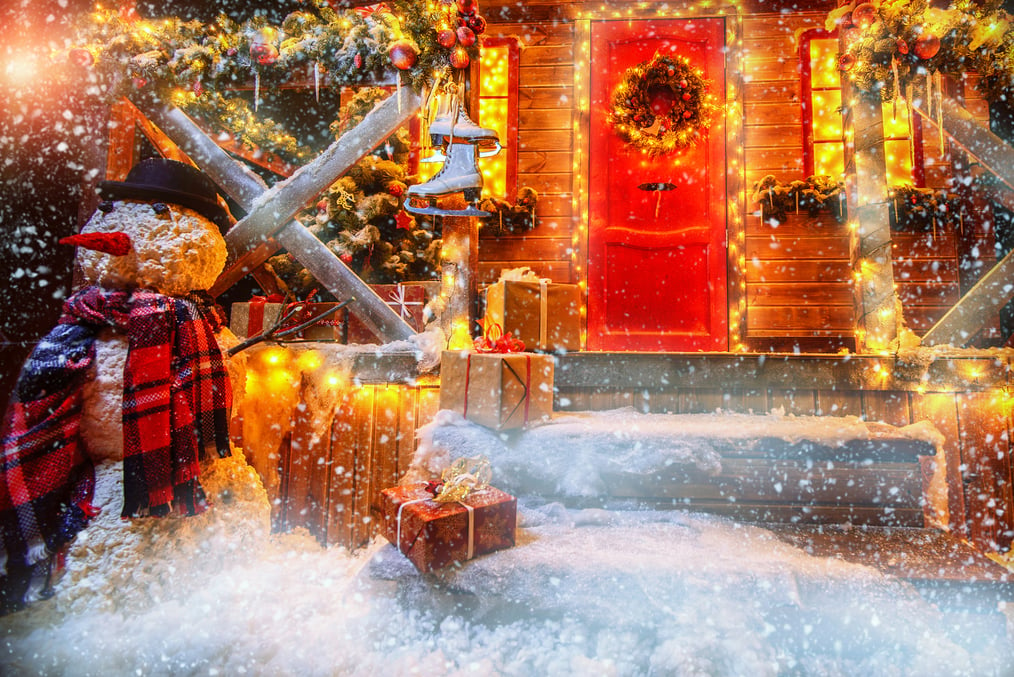 Lighting up for the holidays often involves using extension cords and cables, running both indoors and outdoors. While the holiday lights give us great cheer, the way we set them up can also bring some safety risks, so let's take a closer look at the ins and outs, ensuring we all extend electrical safety this season when using extension cords.
Let's Talk Safety: Extension Cords, Plugs, and Wattage
While you're decorating for the season, there's several steps you can take to safely use extension cords and prevent potential hazards. We recommend you do your due diligence by reviewing the items we've outlined below, to ensure things are ready to light up your home safely.
Begin by visually checking the extension cord(s) for three things: damage, testing certification, and safe wattage use. If there are cracks in the cord or frayed wires, don't use them. Check for a label from an independent lab that tells you the cord has been tested for safety. You should see a "UL" label or something similar. The wattage listed on the extension cord must be as high as the wattage on the lights or decorations you plan to use.
Protect the cords, and protect yourself, by making sure they are dry when in use. Don't plug in multiple power strips to each other, and don't nail or staple through the cord. Secure it, but don't stretch it too tight; leave a bit of slack to avoid pressure on the cord. Avoid driving over cords. Extension cords should plug in without force.
Check whether the cord has a polarized plug, with one prong larger than the other. If so, check that the plug is in correctly and completely. Make sure the plug doesn't overheat. Always ensure your circuit can handle the wattage you are plugging into it.
Options to Keep from Overloading Circuits
It's vital to ensure that your circuits are not overloaded. Otherwise, the circuit can trip, and you'll lose power. If the circuit doesn't trip for some reason, that could cause a fire risk. You will find the total amps of the breaker on the switch. Use this formula to understand how the watts match up with the amps:
15-amp circuits can handle 1800 watts

1800 watts is 120 volts x 15 amps

For a 20-amp circuit, stay under 2400 watts, which is 120 volts x 20 amps
When you apply this formula, your electrical circuits will efficiently manage the power running through them. You have two options if your circuit panel does not have enough amps for the decorations you want to use. Either you can reduce the number of decorations you're plugging in, or you can upgrade your electrical panel.
Prepare Ahead for Next Year's Decorating
If your power availability runs short or you run out of outlets, you can change that before the next holiday season arrives. Call Wilcox, Washington D.C. 's Electrician, and ask about a heavy-up or a panel change to increase the amperage you can safely use. Another safety option is to add additional outlets, outside and inside, so cords can reach easily and won't be in the way or obstruct pathways.
Wilcox Electric can make special lighting scenes safe and spectacular any time of year. Contact us at Wilcox Electric for a free estimate if you have questions about whether or not your home may need a heavy-up or other electric work.