Illuminate Your Home With Perfect Interior Lighting Design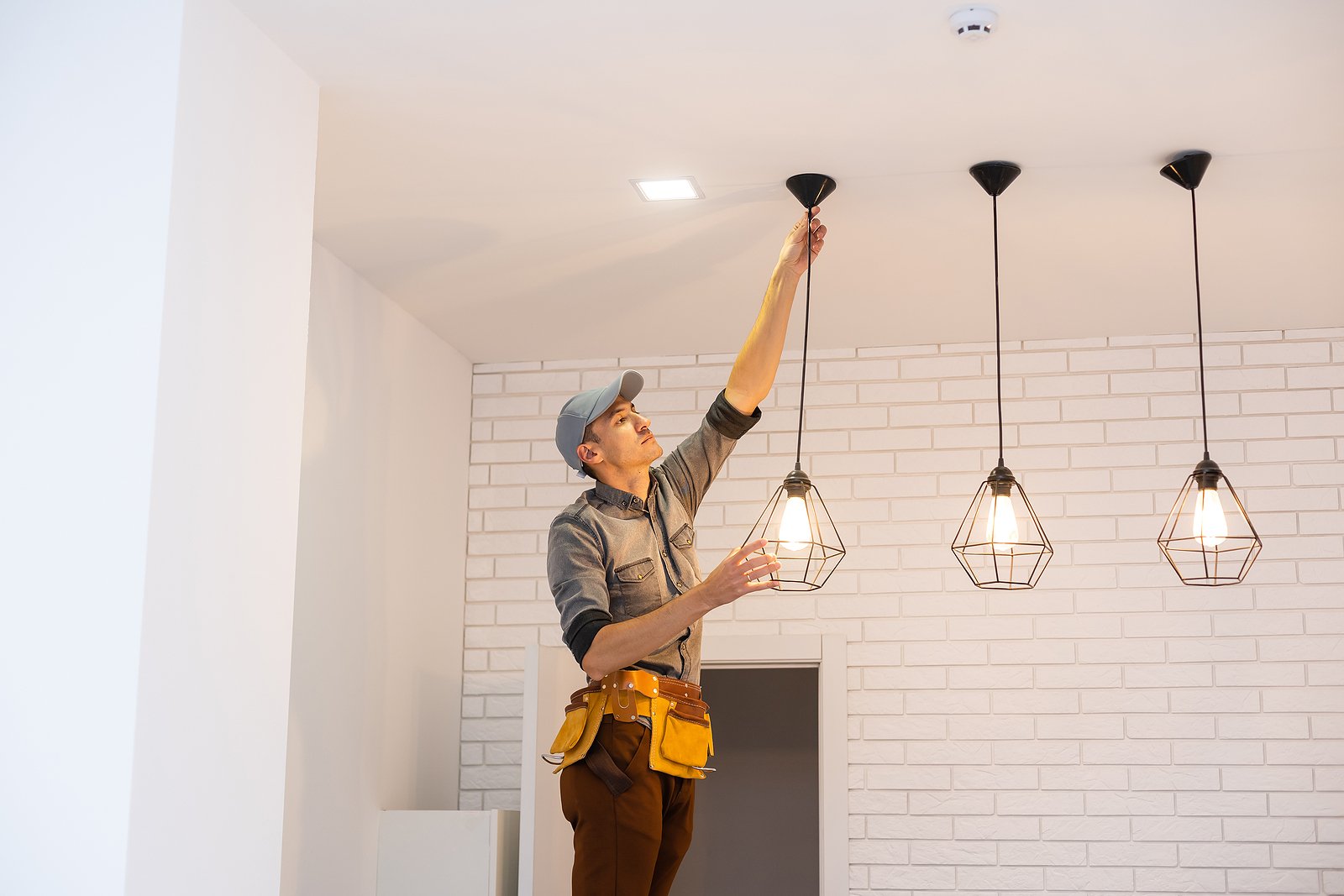 Interior Lighting Design is a powerful way to create an environment in your home. Technology has brought us incredible advances in lighting that provide great flexibility and total freedom to add different types of lighting where they work best, so you can illuminate your home with perfect interior lighting design.
What to Expect When a Lighting Designer Visits
Whether you are thinking "whole house" or one particular room, a lighting designer will do a walk-through with you and explain how different types of lighting can make a significant difference to the look and feel of your home. During the walk-through, the designer will listen to what you are looking to accomplish, as they assess the home's overall layout, to determine which types of lighting will work best. Understanding the subtle differences between the three basic lighting categories —ambient, task and accent — will enable each area of a multipurpose room to benefit from those specific types of lighting.
Ambient Light
The first type of light to consider is ambient light. This is your background, the first layer of lighting. People often use dimmer switches with ambient lighting to change the intensity from low to high. For instance, you can turn the lights down for dinner and turn them up when you're playing cards or doing a puzzle. Indirect light is bounced off a wall or ceiling to provide light without directly shining in any one place and is often part of the background lighting. Ambient lighting provides optimal visibility when navigating hallways and stairs. Floor lamps, wall sconces, and some kinds of recessed lights provide ambient lighting.
Task Lighting
Next, it's time to look at task lighting. With its direct illumination, task lighting is ideal for certain areas where detailed task work is done, such as in the kitchen, when preparing food on the kitchen counters. Brighter than ambient lighting, and effectively glare-free, it's perfect for reading and writing, studying, needlework, and many other activities that take place in living areas, and often involves fixtures like table and floor lamps. Another key place for task lighting is in the bathroom, where vanity lights, pendants, or sconces can provide the best lighting for grooming and applying makeup. Recessed and track lighting are also excellent for task lighting.
Accent Lighting
Generally three times brighter than ambient lights, the main purpose of accent lighting is aesthetic. It can draw attention to a certain object or to showcase a piece of artwork, making it a focal point of interest. Accent lighting fixtures such as track lighting, can be useful to lend style and drama to certain architectural details in the space. Adjustable fittings are preferred for this type of lighting, as they allow precision focusing on small areas or objects. Recessed spot lighting, ceiling lights, and wall-mounted luminaires can be utilized to highlight something specific, like an oil painting or a series of photos, awards, or trophies.
Warm vs. Cool Tones of Bulbs
Another piece of the overall lighting design is choosing from a range of warm or cool tones for the bulbs. Commonly, home lighting is warm and yellow, which tends to be gentle on faces and surrounding areas. Cool lighting might look better in an office space, a rec room, or some other area that would benefit from the stronger, brighter light. Your lighting designer can advise you on what tones will work best in each room.
Smart Lighting Options
Any lighting design will operate to its fullest flexibility by adding SMART technology. When planning your design, let's consider how you can use an app to operate all the lights in your home from anywhere in the house.
For Mood
With any planned gathering, you can consider the flow of the event and set the lighting accordingly. However, sometimes unexpected occurrences change things. For example, you might want to add interest during a party by raising the lights, or if you're looking for more romantic lighting in a special moment, simply pull up your app and make those changes on the spot.
For Activity Changes
Using SMART Lighting to direct activity is another way to keep plans on track during a birthday party or a gathering with friends. As it's time for one activity to wind down, and another to begin, the lighting can set the mood for the next phase of the event.
Lighting a Scene
Lighting a scene becomes even more attractive this time of year as the holidays are near. With SMART lighting, you can turn these decorative lights on and off as desired.
---
---
One of the most important parts of lighting design is having the right people and technology to pull it all together. At Wilcox Electric, our professional electricians will bring Leviton Decora Smart™ Lighting Technology into your home. We choose Leviton Decora Smart™ Lighting for its high performance and reliability.