Home for Sale? How to Boost Value for Potential Buyers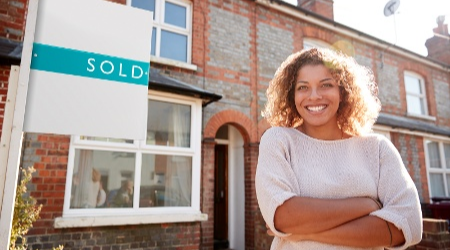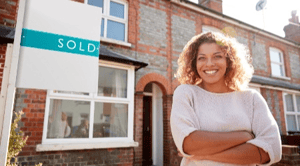 In the competitive DC Metro real estate market, buyers want to get the most for their money. As buyers compare pros and cons, you want to make sure the list of cons for your home are minimal, or better yet, non-existent. Scheduling a home electrical assessment before listing your property can help you boost the value of your listing to potential buyers.
An Electrical Assessment Can Help Your Home Sell
When you're preparing your home for sale, you need to first look for any negatives that should be fixed or changed. A clean home inspection report is a confidence booster for both parties involved. Once you are assured that your existing electrical is up to par, it's time to consider what upgrades might add some extra spark to listing.
Five Electrical Upgrades
1. Uncover electrical problems. Just because you aren't aware of any problems with your electrical system doesn't mean there aren't any. Home inspectors regularly find issues that the seller didn't know existed. It could be something small like outlets that no longer work or ceiling fans improperly installed; or it could be something more significant like outdated electrical wiring or an improperly sized electrical system. A clean bill of health on a home inspection is the first step to a quick sale.
2. Upgrade your electrical service. Capitol Hill, Petworth, and several other Washington DC neighborhoods are known for their historical charm. Unfortunately, an outdated electrical system isn't going to charm your buyers. Even when the system has been deemed safe, it may not deliver the power that current lifestyles require. An electrical assessment can provide critical information on the value of upgrading your electrical panel.
3. Little touches with big value. It is easy for homeowners to overlook details in their home that might standout to a buyer. Do all your outlet covers match? Have some of the outlets yellowed with age or are they covered by layers of paint? Are your workspaces in the kitchen well lit? These are some small things that an electrician with an experienced eye can point out for you.
4. High-tech features in vintage surroundings. She wants the vintage style, but he wants the convenience of smart technology. There is no reason why your DC Metro home can't provide both. An electrical assessment can provide you with a list of upgrades that could make your home the perfect mix of modern amenities and aged elegance that many couples are looking for. A smart security system, for instance, is one of the most requested electrical upgrades.
5. Exterior lighting upgrades. If a potential homebuyer drives by your house in the evening, will it look as appealing as it does in the daylight? This is an easy thing to overlook, but a great way to improve both curb appeal and safety features of the home. An electrician can point out areas that could use additional security lighting and ways to use landscape lighting to create a welcoming atmosphere.
DC Metro Electrical Assessments
Wilcox Electric offers electrical assessment services; something not advertised by all Washington DC electricians. We have been helping area homeowners improve the value of their homes with electrical repairs and upgrades for more than 20 years.