How to Set Up the Home Office You Will Want to Work In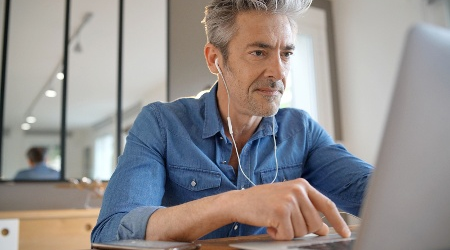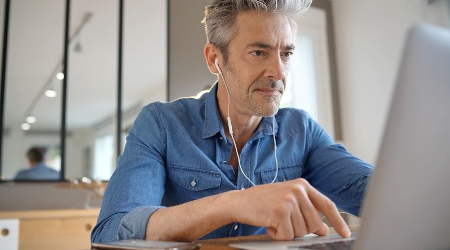 Working remotely is becoming a reality for more employees and companies. And while working from home has several benefits, it's essential to have a space that supports your business needs. Once you have determined the location, the next step is to create efficiency and privacy, and that may mean enlisting the help of an electrician.
Here are some items to consider to make the most of a home office.
General Home Office Setup
To create an efficient workspace, you'll want to focus on function. That will depend on what your job is, and what items you need to do it. For example, you may need a desk, a computer, a printer, a shredder, and some storage. Are you an accountant or graphic designer who would benefit from two monitors? Do you need a phone line for client calls? Will you need a quiet background and proper lighting to conduct webinars or video meetings?
A great way to gather ideas is to search home office setups on the Internet. There is a lot of inspiration that can help you figure out what you want and need.
In terms of electricity, you'll want to make sure you have enough outlets for your general setup.
Lighting for Working at Home
Good lighting is beneficial for several reasons. Not only will it prevent eye strain, but it can support your work tasks. Will you be staring at a screen for long periods? Working on paperwork?
Electricians can work with you to design and install optimal lighting in your home office.
Security for Your Business
Your home office should integrate two types of security. The first is surge protection. Make sure data, electronics, or IT setups stay safe from damaging power surges. A whole house surge protector is a great solution.
If you work with sensitive data or files or have expensive equipment, home security is also a plus. Ensure you have the right wiring and devices to keep your business assets and documents safe.
Connectivity and Power Needs
Older homes don't always have sufficient capacity in the electrical panel to support your home's electrical needs. The office computer and related equipment will draw additional power, albeit only a small amount, from the panel. A circuit that is approaching its maximum capacity could overload once the home office electronics are added onto the circuit's load. If may be helpful to hire an electrician to run a new circuit to distribute the power requirements.
Smart Home Features
Another modern home office need is Smart Home Technology. You or your business may benefit from a Smart Hub and some of the devices that go with it. A good example is Samsung SmartThings, which serves as the command center or "brain" of your smart home. It lets you control each component or device from one app. It also connects numerous devices, including security cameras, door locks, sensors, thermostats, Alexa, Google Home, and more. It can even establish routines for morning, night, and other times of day. Put simply, it connects your smart devices and makes them work together in a way that supports the way you live.
Other popular smart home devices for home offices are smart outlets, smart lighting, smart timekeepers, and the all-important smart coffeemaker.
Working remotely is a wonderful option for many. To maximize your efficiency, work with an electrician to create the ultimate home office space.