Trends in Residential Lighting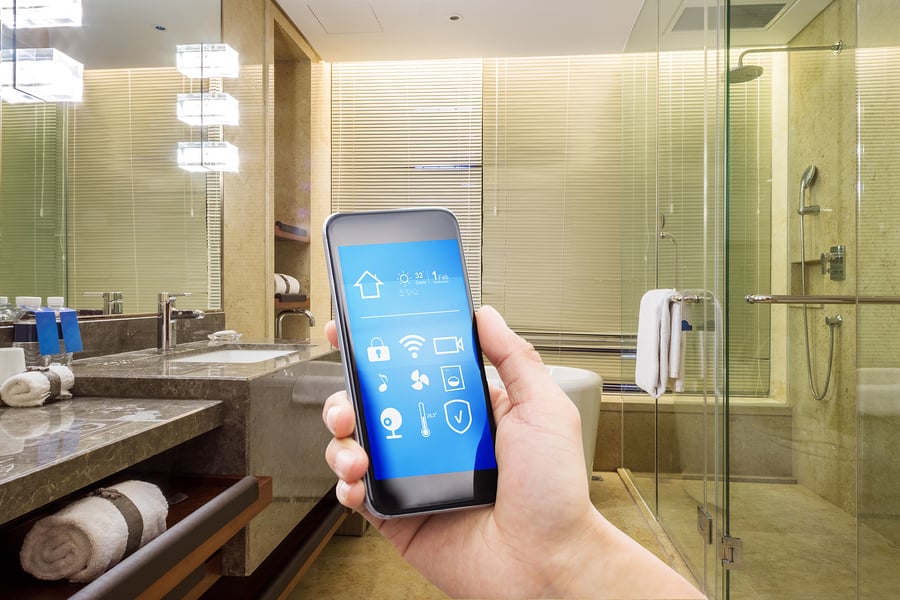 When it comes to trends in residential lighting, the number one thing we see is that more and more homeowners are moving to smart technology. While styles and fashions come and go, the trend toward automating the lighting in your home is particularly popular. Technology is only going to continue to improve, so the best electricians are plugged in and getting it done.
How Dim Can You Get?
One of the first ways we all started understanding how to use electric lighting was to create an atmosphere in our rooms; after that, our homes began to evolve. No longer was the evening meal either a ho-hum event or dinner for 30; it was now easy to set the tone by dimming the lights. And those trips to the fridge during a movie? Don't even kid about how much easier sneaking snacks during a break is when the kitchen is softly illuminated!
Light switch dimmers started back in the 1960s, believe it or not. But getting up and turning the knob on the wall isn't the only way to set a mood. With today's SMART technology, you can create a preset that dims the lights, turns on the music, and shuts off the TV, all at the click of an app.
When you hire an electrician who understands how to combine electrical connections and software, you've got someone who can help you create a whole other mood, with no wires, switches, or outlets visible.
BIG Fixtures, Little Electric Bills
According to Better Homes & Gardens, light fixtures are statement pieces, and we love them. Because homes have been trending toward bigger, open spaces, the overhead lighting has stepped it up to new heights. Bolder fixtures, larger width, black, and brass combos are all big trends in lighting this year.
Of course, the way you enjoy all those eye-catching fixtures is by outfitting them with smart bulbs and other technology designed to help you save money and flex your lighting techniques with the push of a button.
With all the options for recessed, track, sconce, and spotlighting as part of your home's ambiance and character, there's no reason you can't combine great looks, smart savings, and attention-getting lighting every day.
Do You Get a Charge Out of Your Outlets?
Speaking of outlets, how up-to-date are yours? One of the hot features in outlets includes USB plug-ins right alongside the electrical outlet. So why not make it one step easier to recharge? Wilcox Electric proudly features Leviton products in our array of hardware.
We can update the outlets in your home into outlets that include room for USB devices to charge, giving your devices a full charge up to 40% faster than plugging into a USB charger on a surge cord.
Smart Technology Needs Smart Electricians
There's no better time to start upgrading the SMART technology in your home. While the lighting trends and fashions flee on a whim, the technology is only going to upgrade. You need an electrician who knows the technology and the electricity, not to mention the comfort, safety, and economy of combining your electrical system with your internet.
---
Life is good. Contact Wilcox Electric today for more information.