Thoughtful New Year's Resolution: Install Smart Home Devices in 2023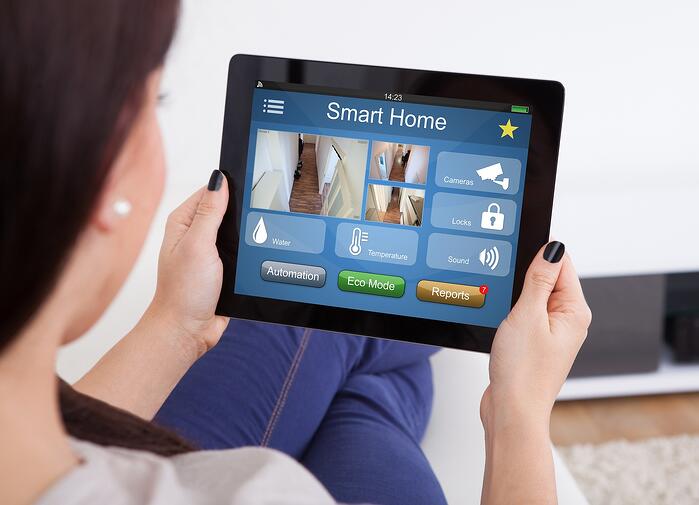 When the new year rolls in, we all make a few resolutions, and, as usual, some are more realistic than others. One permanent way to make your family's life easier is to make your home smarter by using devices that allow you to control things virtually, at your fingertips, or simply by using your voice. Consider making a thoughtful New Year's resolution: Install Smart Home devices in 2023.

Nest Technology
Considering how much money has been spent buying holiday gifts, perhaps you're now figuring out how to pay those upcoming bills. If you're looking for ways to cut costs at home, Nest Technology is a great idea. If you were lucky enough to receive a gift of a Smart Home device such as a Nest product, you're already ahead of the game. Nest has established partnerships with brands such as Google Home, making it simple for you to integrate Nest products seamlessly with your compatible existing technology.
Nest has expanded its product offerings far beyond the thermostat for which the brand first became well-known. They offer other smart home devices, including items that can make you feel even more comfortable in your home, particularly when it comes to safety and security: smoke and CO alarms, smart doorbells, door locks, video cameras, and alarm systems.
The Wilcox Electric team are trained professionals with the necessary expertise to focus on every aspect of the proper electrical installation of smart devices. You can rest assured that your devices will work together reliably to help you feel safer when at home or away. For instance, the wired Nest Doorbell is so clever that it can actually tell the difference between a person and a package. If someone is approaching, you'll get an alert even if they don't ring the bell, and you can have a remote conversation from anywhere. In these days of "porch pirates," you'll feel better with the ability to monitor package deliveries 24/7.
For the ultimate safety of your family, Nest Protect is an intelligent smoke and CO alarm with split-spectrum sensor technology that can detect a broad range of smoke events, whether slow and smoldering fires or fast-flaming fires. You can't even put a price on knowing that you're protected day and night.
Smart Lighting with New Technology
Another smart idea to consider for the new year is installing smart switches and dimmer switches that enable you to control your home's lighting through an app. Lutron Caséta Wireless Automated Lighting Solutions include switches that can be operated like standard switches, controlled by, and put on a schedule through a smart (voice-activated) speaker or initiated by a security system that utilizes smart technology such as IFTTT (rhymes with "gift," an acronym for "if this, then that"); if Leviton Decora Smart Lighting is selected, the switches can be operated with Wi-Fi Technology, through the My Leviton app. A Wilcox professional can install the smart switches to ensure they will function exactly as intended.
Smart Home Device Installation
Smart Home devices are a wonderful way to help make your home and your life more streamlined in the new year. When considering a mix of smart home devices, you should always make sure the products are compatible. A trained electrician can ensure these devices are wired correctly to your home with a strong Wi-Fi signal.
Contact Wilcox Electric to schedule a consultation and make the beneficial upgrade to smart home technology today.