See What We've Been Up To: the Latest in Beautiful Home Lighting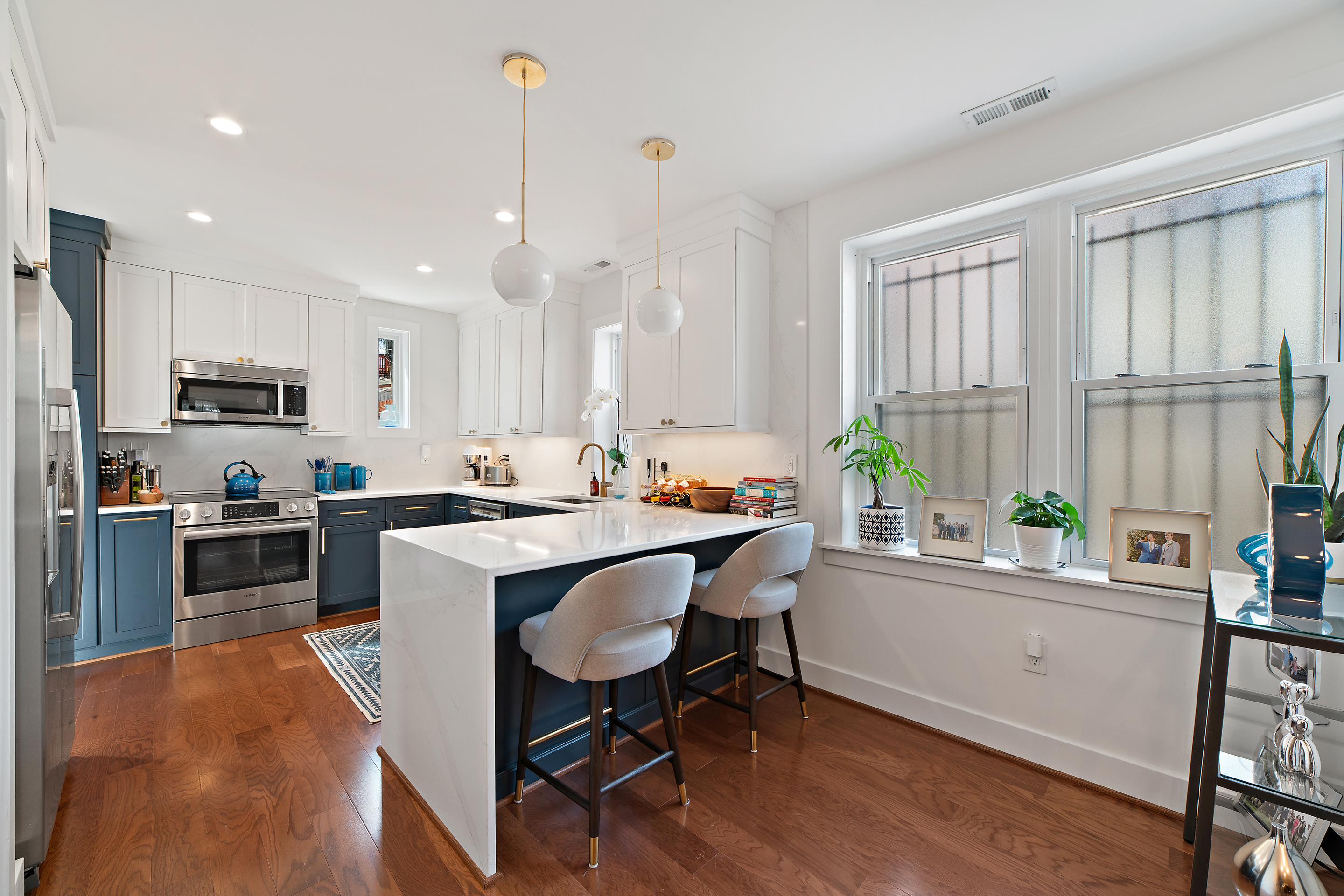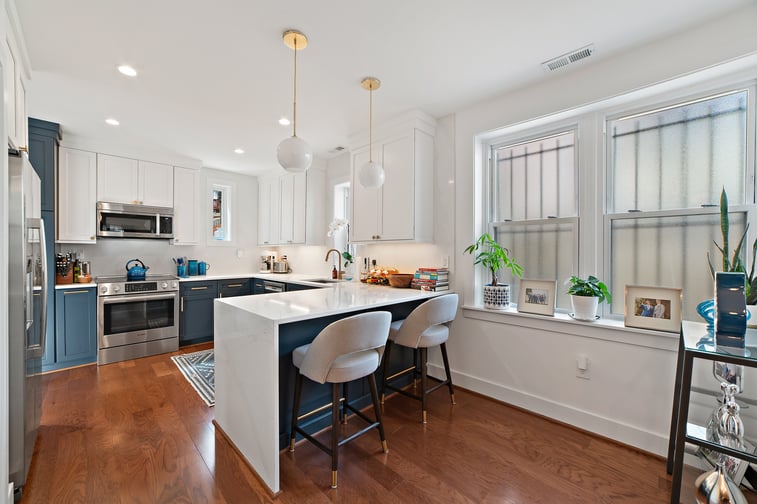 We're seeing a number of lighting design trends as we work on area homes to make them safe, comfortable, and attractive. To showcase these trends, we're sharing some pictures below of some of the beautiful projects we've had the pleasure of working on recently.
We take pride on working on some the most up-to-date and elegant home lighting design in the area with our partners, Pace Construction. They are known throughout the region for the high quality of their design, renovation, and remodeling work. Here are some trends we've noticed lately on the projects we've been working on together:
Layering Lights
The striking kitchen pictured above shows the current trend of layered lighting and the resurgence of incorporating multiple fixtures in a room. We worked with Pace to install a combination of overhead pendants, recessed lighting, and under cabinet lighting to create a cohesive and pleasant atmosphere. Attractive lighting, carefully chosen for a specific client's multiple needs and uses of a room, is especially important in a kitchen. It's the room that draws everyone together and is frequently the most popular one in the house.
Natural and Raw Textures
Calming spaces as the one pictured below more often than not feature some kind of natural texture or theme running through them. This makes sense ⁠— nature and outdoor areas can be the most rejuvenating places to spend time in, and who wouldn't want their space to reflect that serene energy? The gentle lighting complementing natural textures shown in the living room below is a case in point. We've also worked on some fixtures that exemplify the natural textures trend by directly incorporating rattan, wooden beads, or wood materials as part of the fixture itself.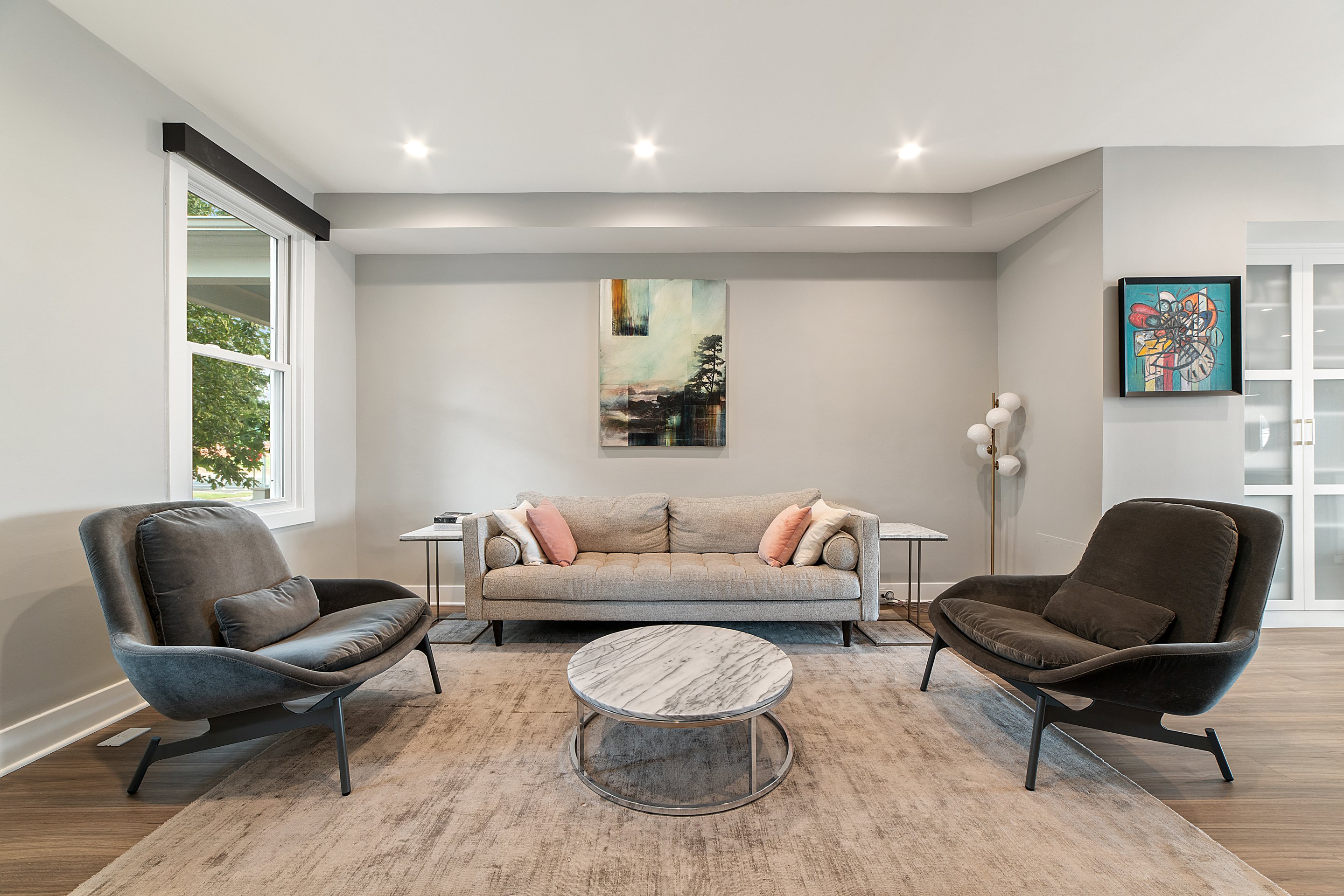 Room-Specific Lighting
One of the most on-trend current developments involves carefully choosing lighting very specific to each room. Compartmentalizing rooms makes it easier to shop for lighting and allows a place like a kitchen or guest bathroom to be outfitted with light fixtures that match their respective color palettes or themes. We worked on the project below that illustrates this trend to a tee. The kitchen features an airy modern chandelier, while overhead lighting in the bathroom perfectly complements the room's style and decor.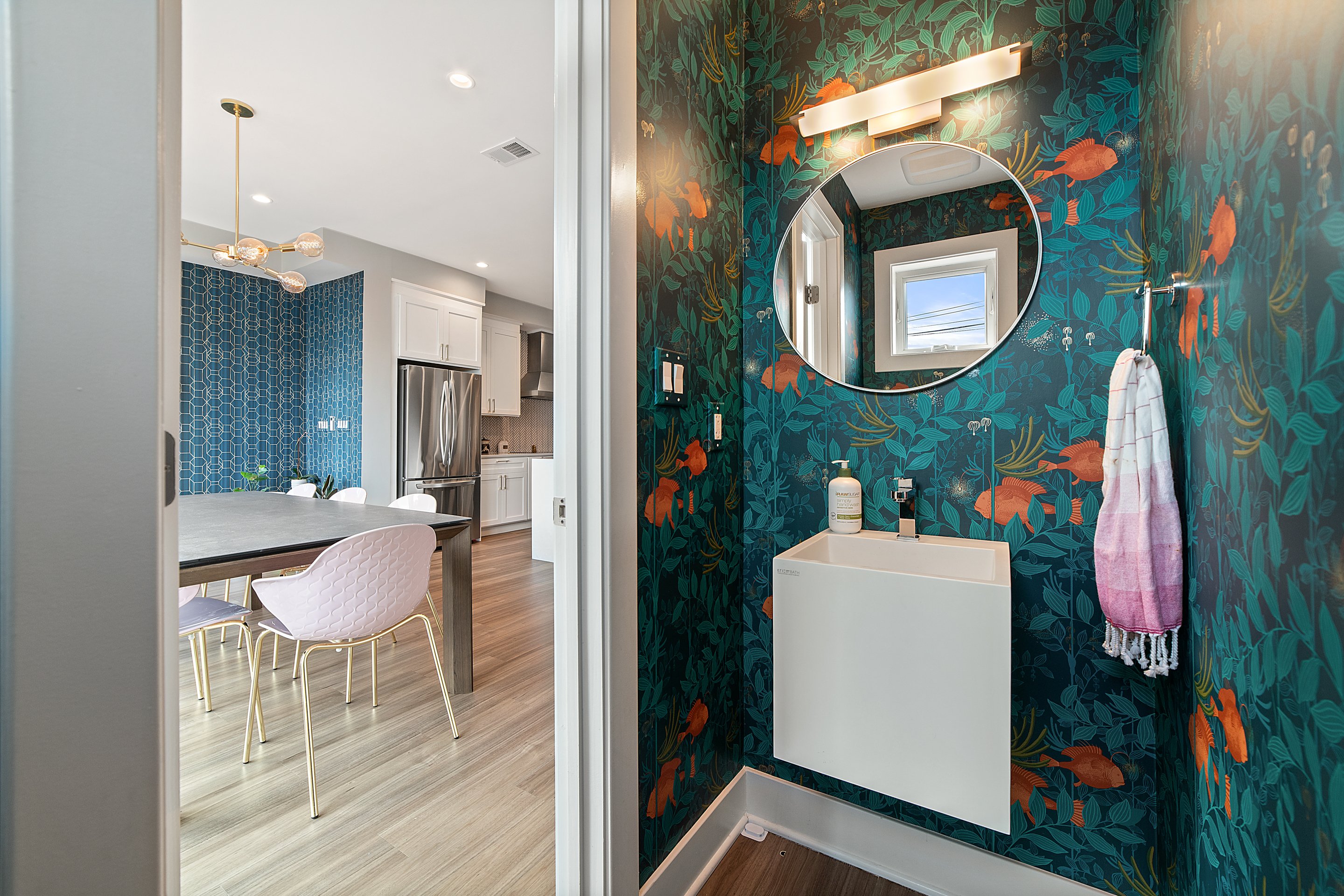 SMART Home Technology
Finally, we continue to see more and more homeowners who are moving to SMART technology. This involves combining electrical connections and software to create a whole other mood, with no wires, switches, or outlets visible. And there's no better time than now to start upgrading the SMART technology in your home. It will enhance your home's comfort and safety, while cutting your electric bill by combining your electrical system with energy-efficient lighting options with software you control.
---
If you're thinking about making a change in your home, contact Wilcox Electric today to discuss your project. We're highly experienced in SMART technology and lighting design, and may have suggestions that you might not have considered to make your home more comfortable and attractive.