Did You Know That Your Electrician Can Help Sell Your Home?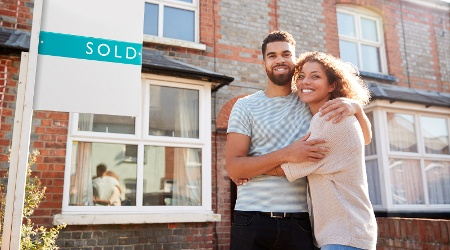 Late summer and early fall is a great time for DC Metro home sales. If you are one of the many homeowners looking to sell your home, there are several things you can do to get it ready. It can be beneficial to go beyond the basic prep – like improving curb appeal, staging, and cosmetic fixes. Another way to increase value is with electrical upgrades.
Electrical Work to Help Your Home Sell Faster
Today's world is busy, and homebuyers are often looking for move-in ready dwellings. They also want homes that optimize efficiency, convenience, and comfort. Here are five electrical projects that can add to the appeal and value:
Upgrade indoor lighting – Lighting has become a main focal point within homes. In new homes, architects and contractors work to create exceptional lighting within each space. If your home is older, upgrade with new fixtures and LED bulbs. Add task lighting in the kitchen, bathrooms, workshops, or any area where focused light would be helpful. An experienced electrician can help you with design.
Upgrade outdoor lighting – Backyards are now considered an extension of your living space. As an outdoor living space, you need lighting. Walkways, seating areas, and other important features benefit from added lighting. You can design to create scenes for security and safety, or for both.
Upgrade your electrical panel – Whether you live in Capitol Hill, Petworth, or another DC Metro neighborhood, chances are your home is older. While energy saving products are increasingly prevalent, many homes still require more power than in the past. Updating your electrical panel not only optimizes power to meet that demand, but can prevent the risks that come with outdated panels.
Add smart technology – According to a survey by Better Homes and Gardens, the next generation of homeowners (those 35 and younger) see homes with smart technology and automation as both valuable and a good investment. Of course, smart technology is becoming more widely accepted for all ages, which is why adding some smart features before selling your home can be beneficial. Two of the most in-demand smart home features are smart security (like cameras, sensors, and door locks), and smart lighting. Security often tops the list. Forbes magazine ran an article about an Icontrol Networks survey which found that over 90% of respondents said that home and family security would be a top reason for them to purchase a connected home or adopt a smart home lifestyle. Using an electrician with smart home training will help you add compatible technology.
Update devices and cover plates – Older homes often have outdated styling. One small change that can make a big impact is updating outlets, switches and their cover plates. The selection available can complement numerous styles and design schemes. To highlight just one option, dimmer switches are an inexpensive way to significantly enhance a room's decor. Softer lighter adds stylish elegance and is soothing to the eye.
Schedule Electrical Work Before Listing
Home improvement projects get a bump in the fall which makes it crucial to schedule your electrical work as early as possible. If you plan on selling your DC Metro home in the near future, call your electrician to talk about the scope of work, and get on their schedule today.